BMC BICYCLE RENTAL
BMC Bicycles for Rent!
From Spring 2014 we officially partnered with BMC Racing and have a limited number of their bikes for rental. Due to the quality of these bike we introduced a new rental category to reflect this… SUPERIOR LEVEL. The bikes are Shimano 11 speed equipped with compact or semi compact gearing ideal for the surrounding terrain.
BMC Granfondo GF01 Shimano Ultegra
BMC SLR03 Shimano 105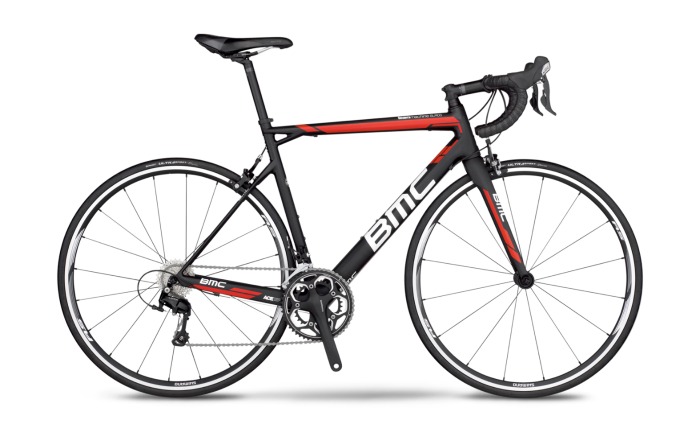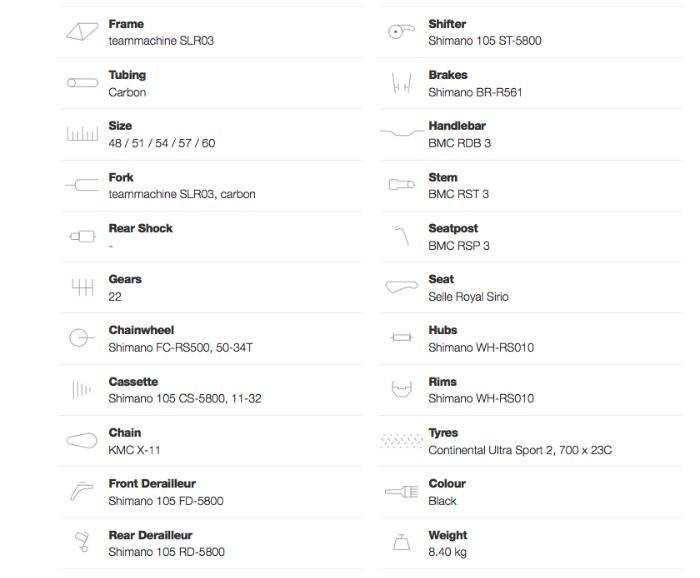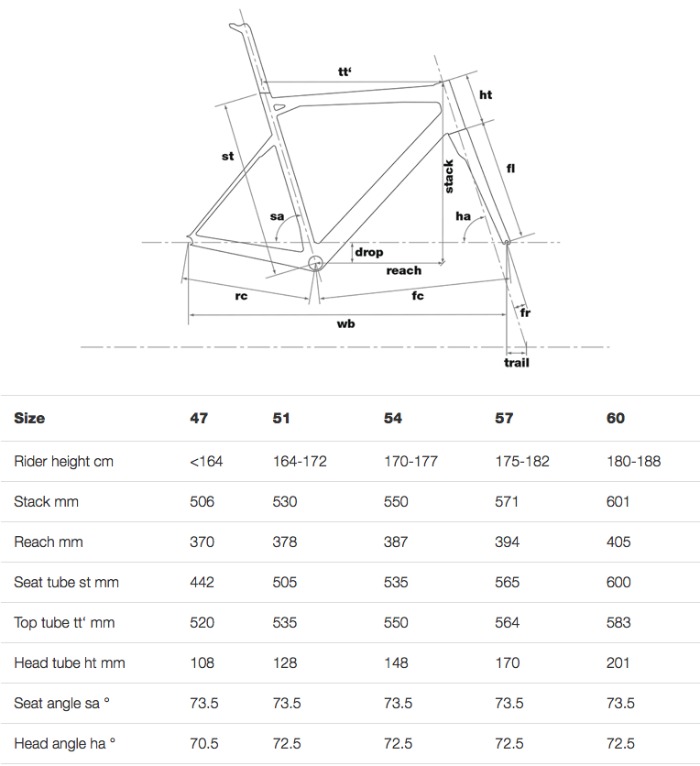 Road Bike Rental Riccione Bike Hotel
All you need to do is let us know in advance which kind of bicycle you would like to hire (ie road or MTB) and send us your measures A and B, as shown in this diagram. Most of our bikes now come with Shimano groupsets and compact gearing suitable for the surrounding area and terrain.
Book your racing bicycle at least 30 days in advance to be sure of getting the best road bike and the right size. All the bikes feature repair kit which includes tyre levers, inner tube and either mini pump or Co2. We do not supply computers any longer as nearly all people bring GPS devices. All you need to do is bring your own pedals and water bottle…and don't forget your helmet!!! If you prefer to bring your own saddle then you are welcome to do so as we appreciate this can be a very personal choice.
The tariffs for our road bike hire are:
ROAD BIKE RENTAL:
Carbon Fibre framed Road bike with "Shimano" and "Sram" compact groupset and BMC Road Bikes Gran Fondo or SLR" with "Shimano" 11 speed compact groupset and 32 cassettes!
Price per day: euro 30,00
Price per bike per week: euro 185,00
Please note, bikes are issued clean and expected to be returned the same. Should this not be the case then there is a 12 euro bike clean charge.
We take payment for the bike hire at the hotel and all we ask is that you look after the bike as it it were your own and return it to us as you received it, clean and in good condition.