Barbecue
The Milano Helvetia Riccione Bike Hotel arranges a great barbecue on the occasion of the hardest tour of the week, an event that cyclists and non cyclists usually appreciate very much!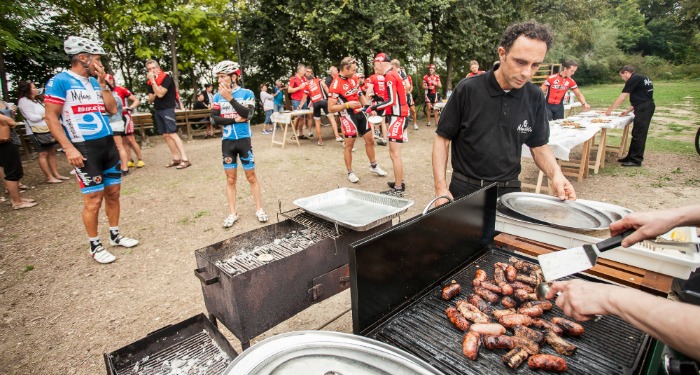 It's the perfect opportunity to cool down while knowing nice people you share your passion for road bikes with and to taste the tipical delicious food of Romagna, surrounded by the breath-taking, green hinterland's landscape.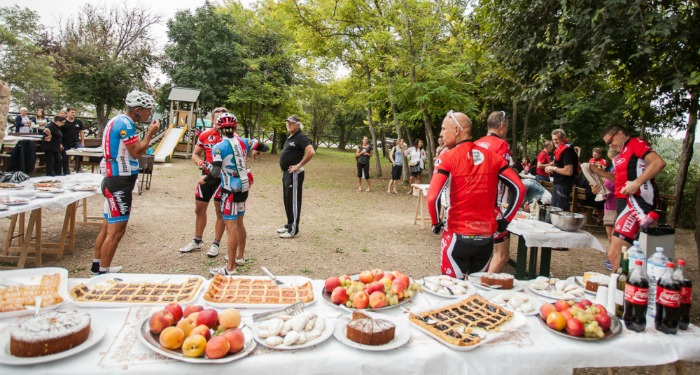 The Riccione Bike Hotel Barbecue
The place where we arrange the barbecue is not always the same: it changes according to the the tour we chose for the day. The Chef prepares a vast range of hams, piadina, mix of grilled meat, vegetables, home made cakes and sweets, water, soft drinks, and energizing drinks to cope with the rest of the bike tour.
This event is of course open to the ones who don't ride too! Infact, they will be taken directly to the barbecue meeting place from our great staff!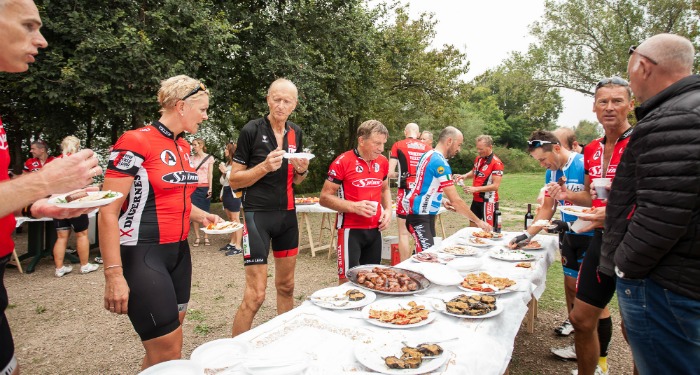 On the occasion of this event you will be followed by a shuttle that will help you in case of emergency of for easy bike fixings.